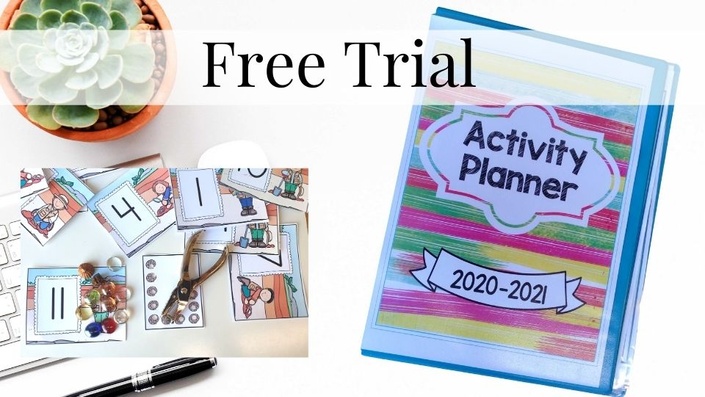 Free One-Week Trial
Activity Planner for Preschool Children with Monthly Resources, Low Prep Activities and Engaging Printables
Early years are magic – the sense of wonder, the spark in the child's eyes, constant discoveries. There are infinite aspects of that gift for parents to enjoy as they take the front seat and watch their child grow and provide continued support and endless love.
I want you to make the most of the time you get to spend with your child. This is why I designed this activity planner for you.

I want you to stop wondering and stressing over having to plan educational and fun learning activities for your preschooler. They are only little once. So allow a professional early childhood teacher to give you peace of mind. I created a planner with activities that cover all main areas of a child's development and support a child's cognitive, emotional, and physical growth naturally and engagingly.
EACH MONTHLY PLANNER CONTAINS
✔️ 4-WEEK PRE-FILLED PLANNER
Each day comes with low prep activities that cover major areas of a child's development and foster independence, creativity, and critical thinking. No need to purchase expensive materials. Most of the activities are easy to prepare and set up.
✔️ TWO PRESCHOOL PACKS WITH HANDS-ON ACTIVITIES

Fun, engaging, educational, Montessori-minded. This is what I aimed for when I was creating these preschool learning packs for children. Detailed instructions and activity variations are also included.
✔️ MONTHLY BONUSES

The FREE bonus library contains downloads with hundreds of pages from my shop with Montessori inspired printables.

---
🌿💐 Outdoor activities
Each day also comes with an activity suggestion you can do with your child outdoors.
🎌 Foreign language activities
I suggest foreign language activities you can do with your child to learn a new language or foster a family minority language.
🙌 Fine and gross motor activities
Each day you will help your child to work on motor skills that are crucial for the child's development.
🎁 New monthly bonuses
Every month you get access to bonus seasonal printables.
💬 Private online community
All members are invited to join a private Facebook group where we foster a community of like-minded people, exchange ideas, and offer support.
📖 New content each month
Each month comes with fresh new activities and printables.
Join Preschool Activity Planner's one-month free trial to see if it is a good fit for your family and classroom! You will receive access to one week planner and daily activities with printables!
Contents
Welcome to Month One!
Available in days
days after you enroll
Week One
Available in days
days after you enroll
Are You Ready to Join?
Available in days
days after you enroll
About the Author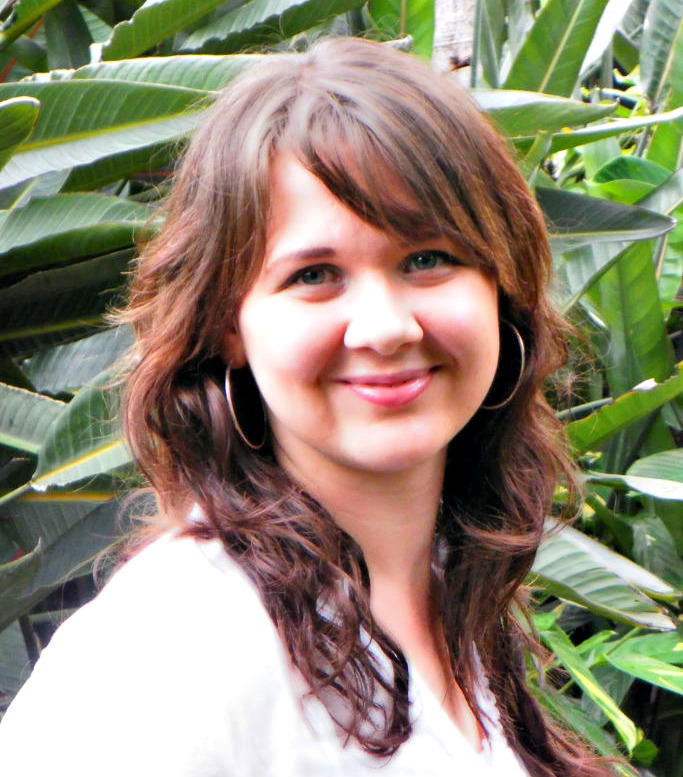 Anastasia is an early childhood teacher with 10 years of experience working in a Montessori classroom. Now she is a homeschooling mother of three. Her passion is to support fellow parents and help foster a love of learning and independence in their young children. Anastasia is not a stranger to the homeschool challenges parents face when they first begin to homeschool their children. She has been raising her three children with Montessori principals at heart from the very start. She stepped into a Montessori classroom for the first time eighteen years ago and has never looked back. The second-generation teacher, she was brought up in a school that at the time was called "experimental". Located in the forest, with a lake, acres of the wild forest for students to call their playground, innovative teachers, international summer camps, and eleven students per classroom, it could not be any further away from traditional education. At twenty years of age, Anastasia had a university degree under her belt, she pursued her passion for intentional travel. She continued to study in Europe and volunteer to work with underprivileged children in Russia. Later she pursued her desire to continue working with children and get her official teaching degree. She completed her Post Grad in Early Childhood in Australia and worked at the American Montessori preschool classroom in Russia and at Montessori Children's House in Australia. She also volunteered to work in a childcare center in the US and spent an unforgettable summer in the woods of Montana working as a counselor in a Summer camp.
However, nothing can be more testing and satisfying for Anastasia as working and investing in the future of her own children. Once her oldest turned three, she started to homeschool. Now she is very keen to share her experience and eager to help parents avoid mistakes she has made along the way.
Frequently Asked Questions
When can I get access to the next month's content?
I aim to add new monthly content on the 16th of each month.
I have purchased on Teachable before. Can I use existing myTeachable email address?
Yes. You can use your existing myTeachable email address if you'd like. When you log in for the first time to your school after you complete a purchase, there will be a step for you to enter your login details to connect this presentation to your myTeachable account.
Is it a reoccurring subscription?
No. This is a one-time purchase. Each month's materials are sold separately. Please note that once you purchase the first month, you have an opportunity to get the second month at 50% OFF!
At what age can I start with the activity planner for my child?
The planner is designed with children 3-6 in mind. Educators can start using the planner with their students from the age of 3. You will most definitely need to adapt it as you progress to suit your child's developmental needs. Three-year-olds might require more assistance than older children. Many parents reported they were able to successfully implement the planner in a multiage group setting with younger and older siblings.
How many monthly packs are available right now?
I am working to complete 11 months plus a holiday bundle. At the moment you can access Month 1-5 and the Christmas Bundle.
Should I start from month 1 or from the latest month that is available?
Generally speaking, starting with month one is a good idea if your child is not familiar with letter sounds and letter/number formations as the packs do follow a natural progression of skills acquired and sequence. The same goes for practical life. However, if you wish for your child to do month 5 first and learn about Antarctica and do more Valentine's day centered activities for Compassion and Peace themes, you can set aside more challenging work for later and still enjoy Month five resources nevertheless. I personally would recommend starting with month 5 as it would be more relevant.
Would I still get the bonus material if I start from one of the previous months?
Each month comes with all my seasonal packs (two sets for each season) with a total value of $59.50. Every month has also additional bonuses from my shop to supplement the central themes.